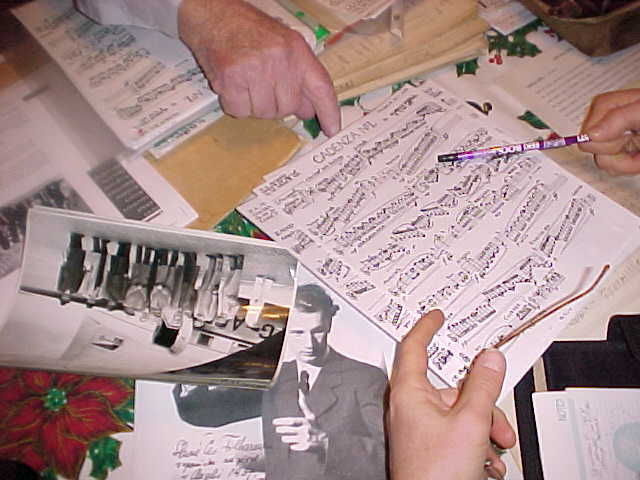 Momentos of a life in music, including an original score for a cadenza for the
Mozart Clarinet Concerto, K. 622, composed by Mr. Pergl in the 1950's.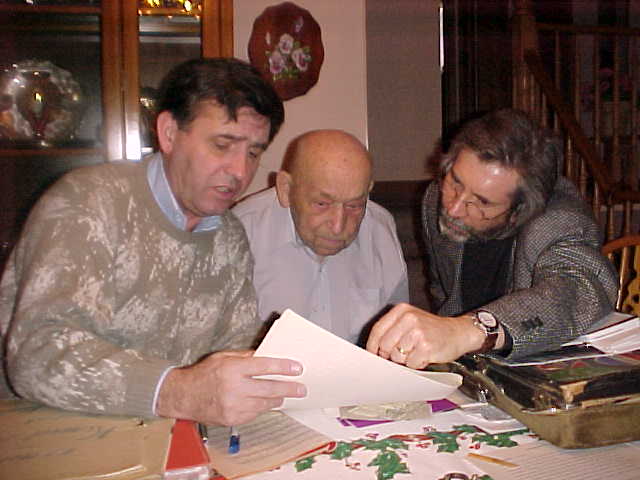 Mr. Pergl (centre) with his son, Oldrich Pergl (left) and Stephen Pierre (right), studying a manuscript.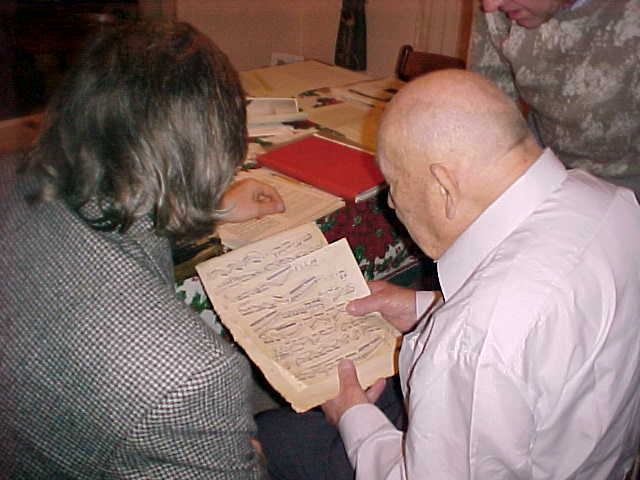 Looking at the original manuscript for a cadenza.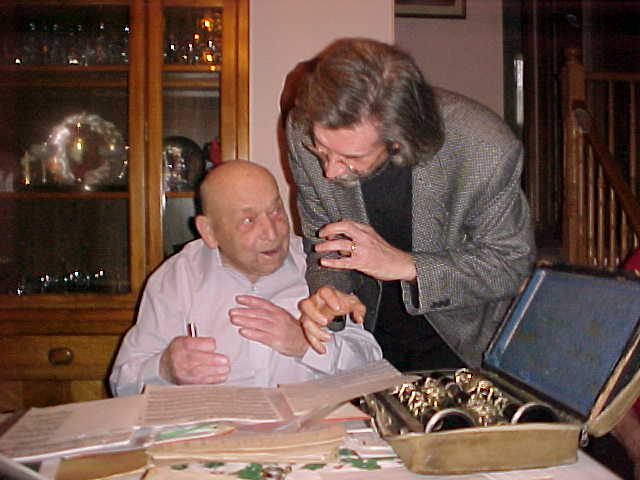 Mr. Pergl and Stephen Pierre discussing clarinet technique.
To the right are Mr. Pergl's clarinets; Selmer Centred Tone and Series 9 instruments.